(BPT) - As a parent, watching your child reach milestone moments — such as exploring new foods — is exciting yet sometimes anxiety-inducing. Introducing solid foods should be an adventure of new tastes and textures as well as an opportunity to set the foundation for healthy eating habits throughout your baby's life. The best way to combat the uncertainty and fear associated with starting solids is through education. To help make your family's transition safe and stress-free as you navigate baby's first foods, here are 7 easy-to-follow steps:
Step 1: Determine Your Baby's Readiness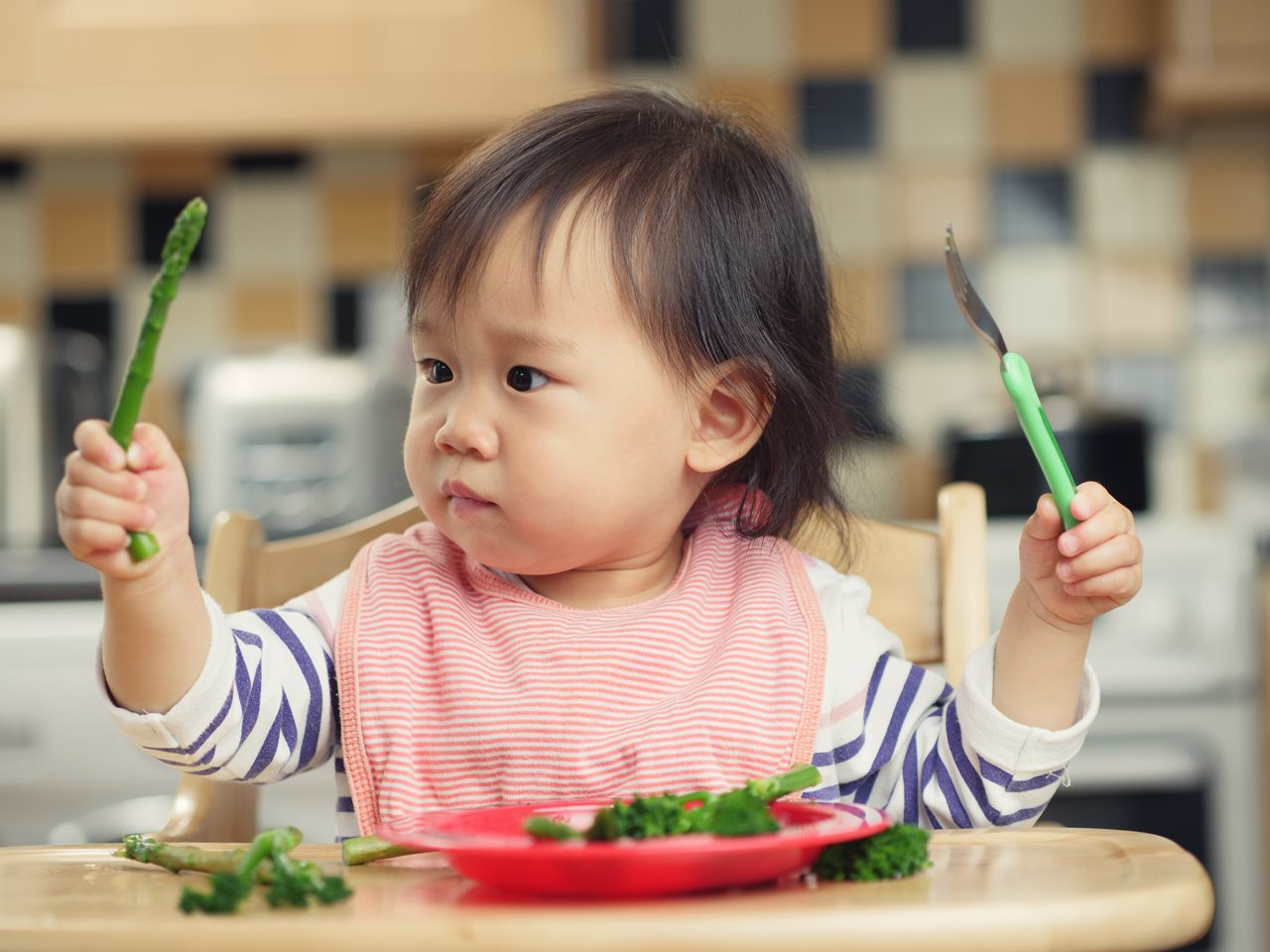 While every baby is different, experts recommend introducing solid foods beginning around 6 months of age, or when your baby is showing signs of readiness. What signs should you keep an eye out for? A few developmental cues include sitting up with and without support, having good head control and seeming interested in foods others are eating.
Step 2: Brush Up on Baby Feeding Safety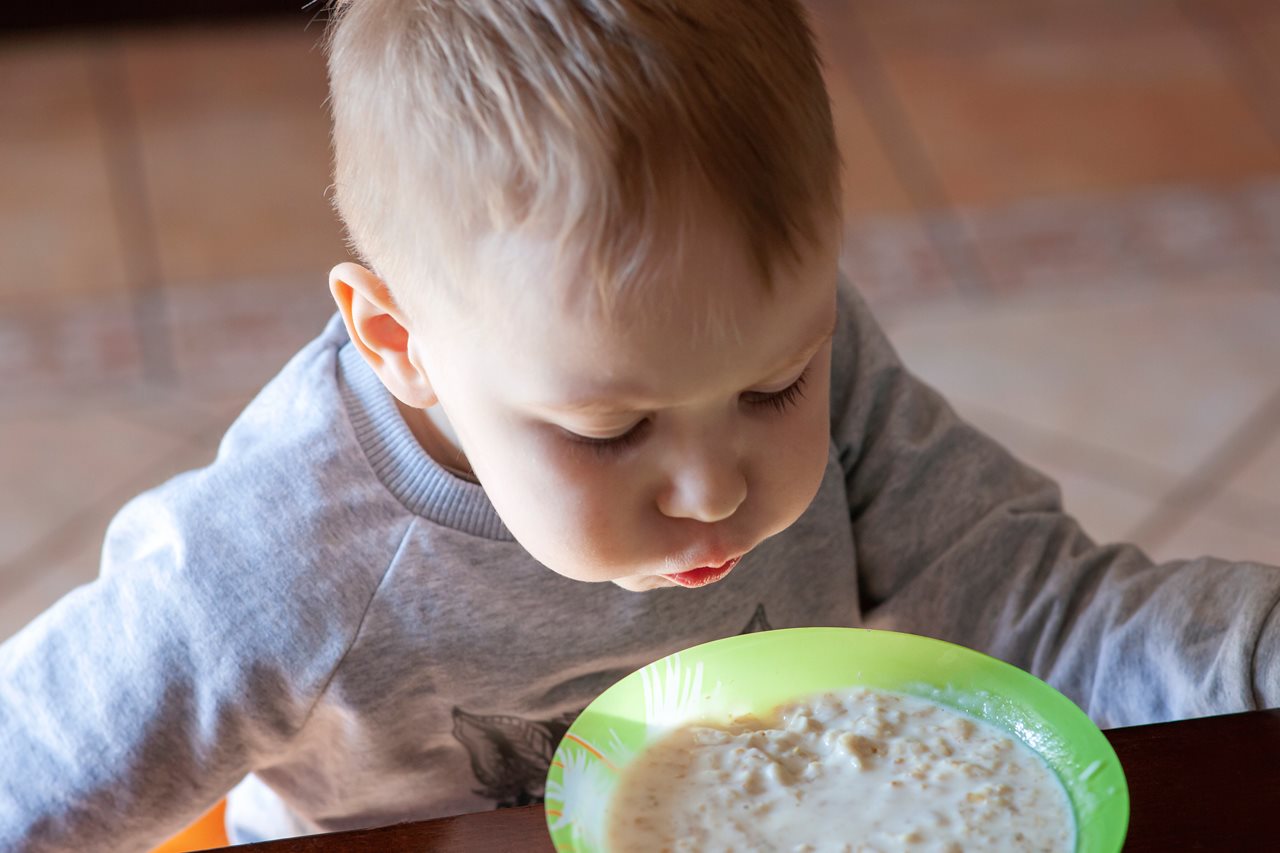 For many parents, safety is a top concern when beginning to introduce new foods. To ease anxieties and ensure the safest start to solids, it is important to familiarize yourself with the difference between gagging and choking — and take a baby CPR class to prepare for intervention as needed. Common choking hazards include foods larger than 1/2 inch, uncooked fruits and veggies, whole nuts, chips, popcorn, hot dogs and chunky nut butters.
Step 3: Choose Your Approach
There is no right or wrong method for introducing solids. Spoon-feeding has been the go-to for many years, and more recently, a baby-led weaning approach has risen in popularity. Baby-led weaning emphasizes exploration, self-feeding and different textures. Choosing the option that is best for your baby comes down to personal preference — some parents may even choose a combination of the two!
Step 4: Play with Flavors & Textures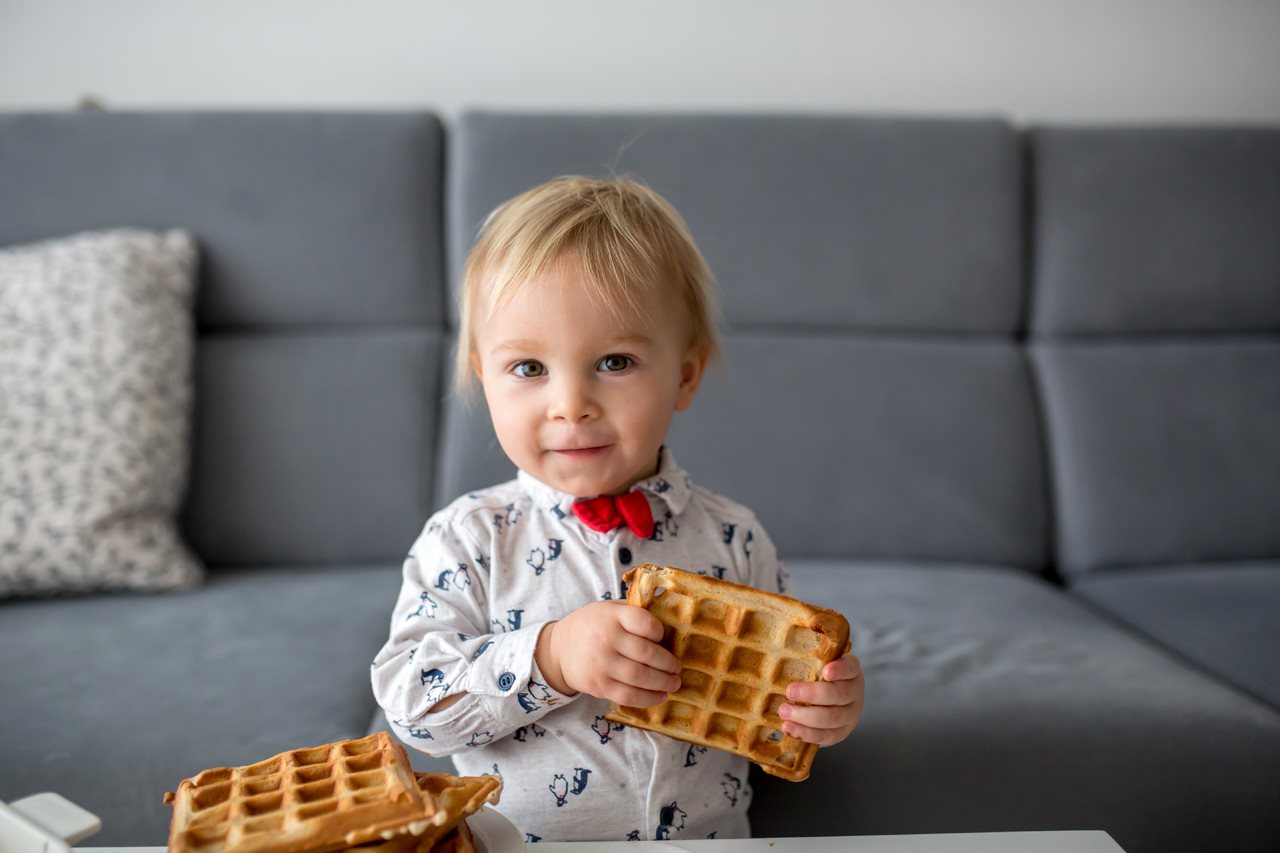 Introducing your baby to a variety of flavors and textures can help prevent picky eating and encourage healthy eating habits from the start. From lumpy or mashed foods to chopped or shredded, new textures can help support oral and motor development as well as acceptance of new foods. Learning how to ingest different textures will also help your baby develop chewing reflexes to reduce their choking risk.
Step 5: Don't Ditch Breastfeeding or Formula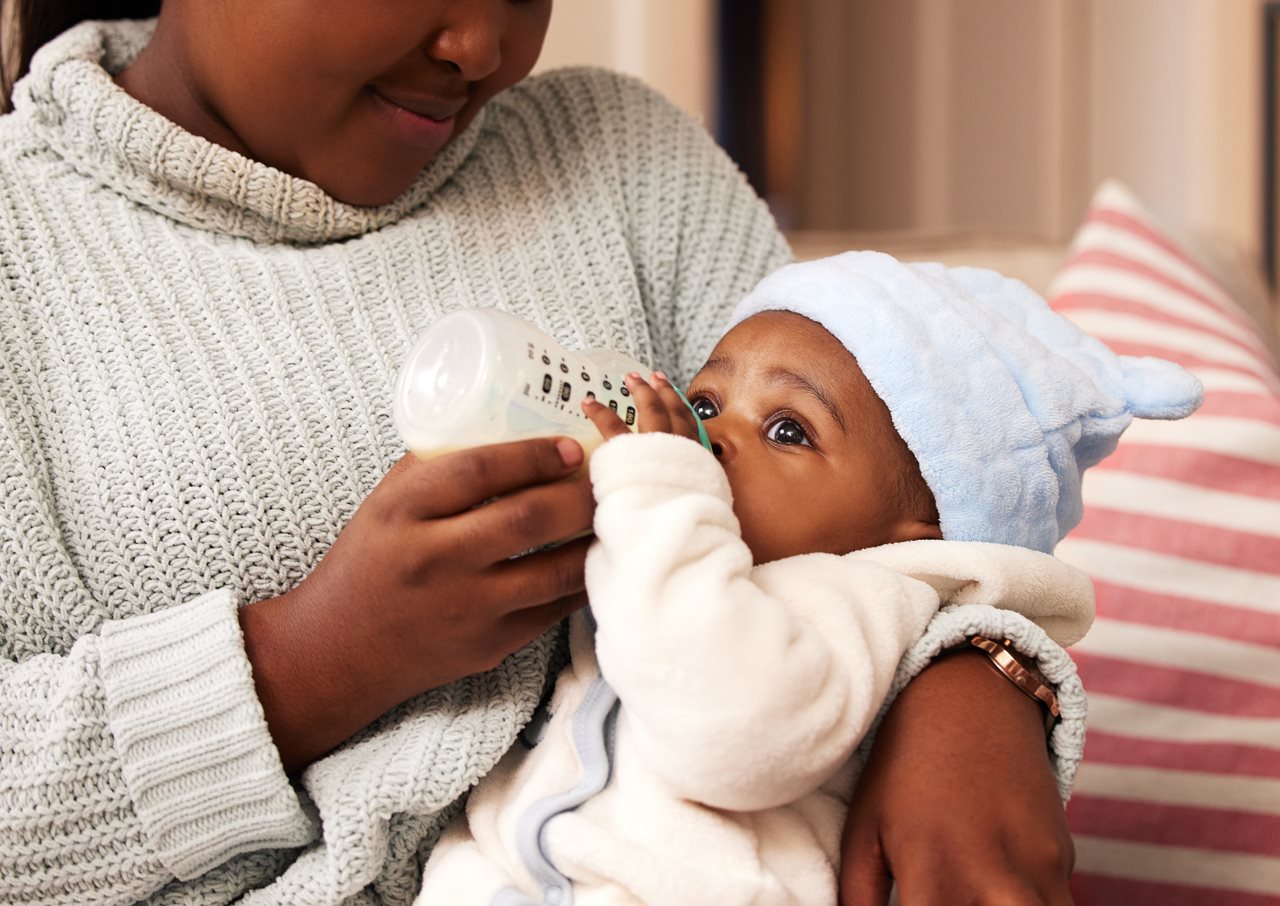 Beginning at 6 months, babies will need solid foods to supplement their nutrition, but that doesn't mean you should forgo breast milk or formula. The American Academy of Pediatrics recommends continuing breastfeeding or bottle feeding until your baby is at least 1 year old.
Step 6: Introduce Allergens Early and Often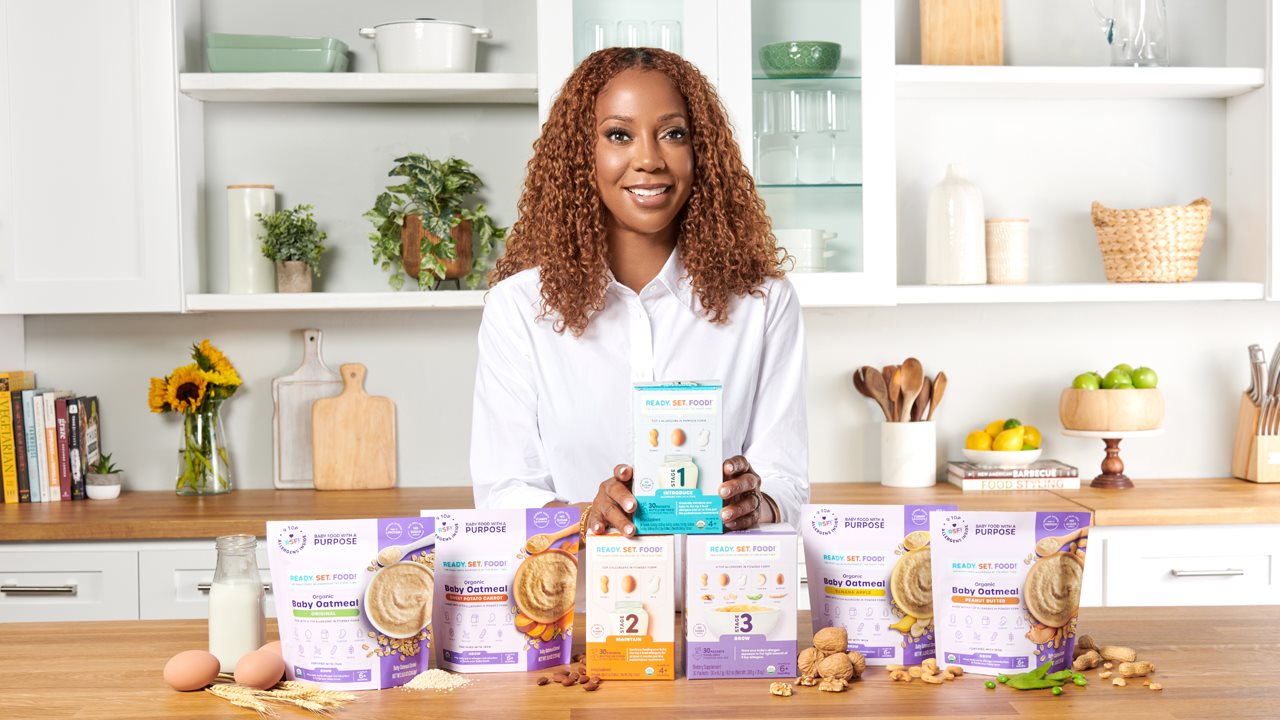 Early allergen introduction is one of the most important, yet often overlooked, aspects of feeding. Introducing common food allergens early (starting at 4 months) and often can help support a future of food freedom for your child. It can be difficult to find safe, easy and delicious ways to introduce these foods to your baby. Ready, Set, Food! — creator of the only complete, three-stage guided early allergen introduction system — provides products that make introducing the top allergens safe and headache-free. Supported by actress, advocate and mom of four Holly Robinson Peete as their Chief Impact Officer, Ready, Set, Food! offers everything from bottle and food Mix-Ins to a variety of Organic Baby Oatmeals: the perfect solution for introducing the right allergens to your baby at the right time.
Step 7: Be Persistent & Consistent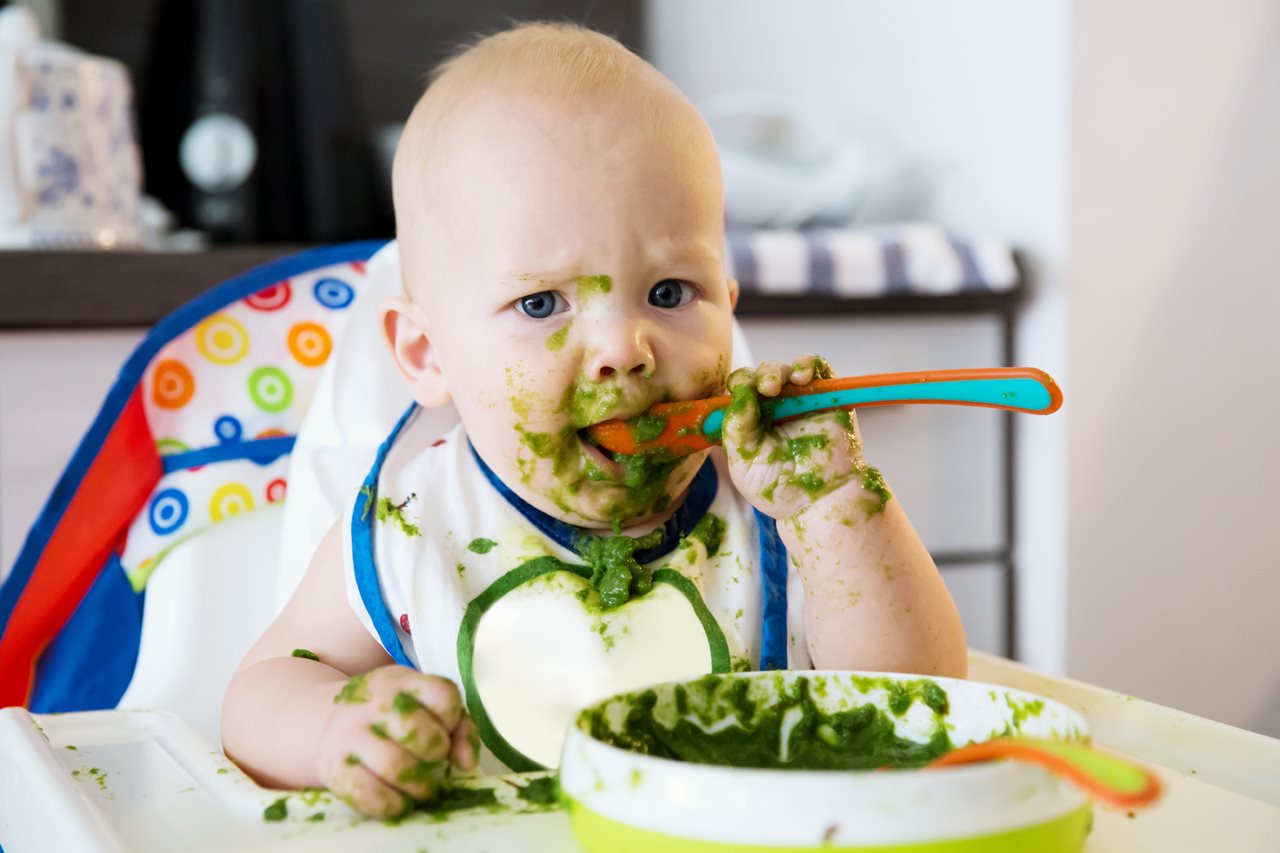 Transitioning to solids and early allergen introduction is a process and consistency is key — don't give up! If you're striking out with a certain food, mix it up — test out different flavors and textures. Don't forget, when it comes to combating food allergies, allergenic foods need to be introduced to your baby's system multiple times a week for several months. Incorporate Ready, Set, Food! products — such as the Organic Baby Oatmeal, now available in a variety of tasty new flavors — in your baby's diet early and often.
You Got This! Starting solids is an exciting time for baby — and can be for parents, too. Take a deep breath, prepare for a lot of practice (and messiness) and most importantly, have fun watching your little one as they embark on new gastronomic adventures!