BY KIM HASTY, November 2021
PHOTOS CONTRIBUTED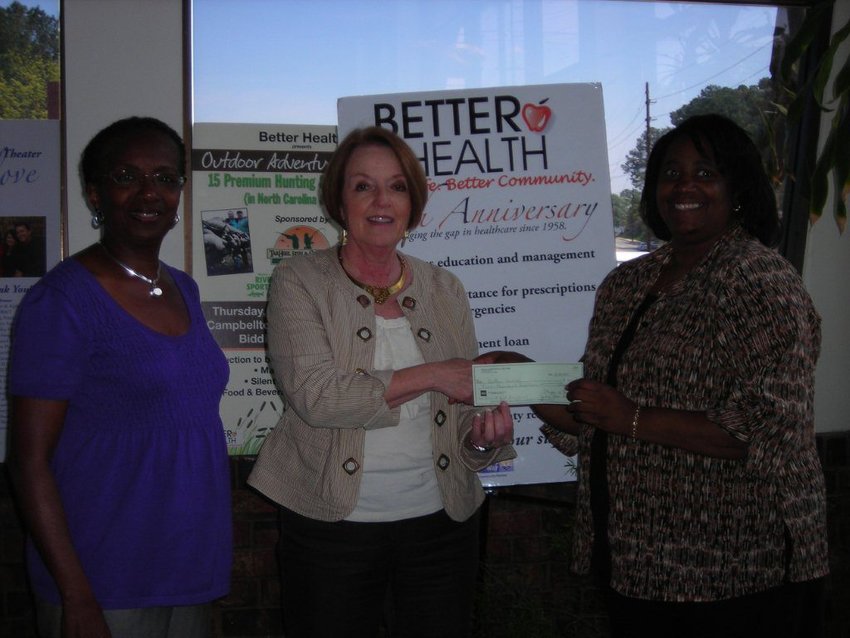 Time and again, Mary Flagg Haugh said, she reaches for the phone to call Judy Klinck.
"I miss her so much," Haugh said. "Whenever I have a question regarding a nonprofit, I always think, 'Judy would know the answer.' She was such a smart cookie."
Since Klinck's death in June at age 73, many of those who knew her feel the same. Klinck was devoted to and involved in this community in so many ways, including as a vestry member at her church, St. John's Episcopal; on the tennis courts, where she had a tricky slice and a kind-hearted way of welcoming new players; and perhaps most of all, through her service to numerous nonprofit organizations.
She was a giver, "a doer of good, tirelessly helping others in our community and living a life of service to those in need," said close friend Martha Harrison Lerario.
Klinck was hired as executive director at the local nonprofit organization Better Health in 2003, after earning a master's degree in health management and after a 25-year career as a dental hygienist. She retired in 2015 after 12 years of helping individuals in need with critical health services, such as diabetes education, eye exams, prescriptions and medical equipment. Amy Navejas, who succeeded Klinck at Better Health and who is now CEO of the United Way of Cumberland County, said Klinck made a career of finding a way to help.
"It was clear how much she cared about the community," Navejas said. "She had something taped up on the bulletin board in her office at Better Health that read: Don't look for a way to say no. Look for a way to say yes." Navejas said that even in retirement, Klinck made herself available. "It was pretty remarkable to have the support of a mentor like Judy," Navejas said.
"I am sure it was not easy to hand over an organization she had poured her blood, sweat and tears into. And yet, she put her faith and support into me and encouraged me to make it my own. She was absolutely vital in my success there, but more importantly, to the organization and the thousands of people in need that it has served."
A devoted mother and grandmother, Klinck was a military spouse for 27 years of the 51 years she and retired Col. Fred Klinck were married. She and her husband were avid travelers, yet she managed to find time to serve on the nonprofit boards of Cumberland HealthNET, Networth, Women's Giving Circle of Cumberland County, and the Episcopal Farmworker Ministry of Newton Grove, and she was a founding board member of Connections of Cumberland County.
Haugh, who is president of Connections of Cumberland County and also a founding member of the organization that helps homeless women and children, said the executive director's office was recently named in honor of Klinck.
"She understood the importance of giving back to the community," Navejas said. "To this day, it's very difficult to believe she's not there. If everyone in our community had a servant's heart like Judy, we could do so much."